Closure for Annual Stock Take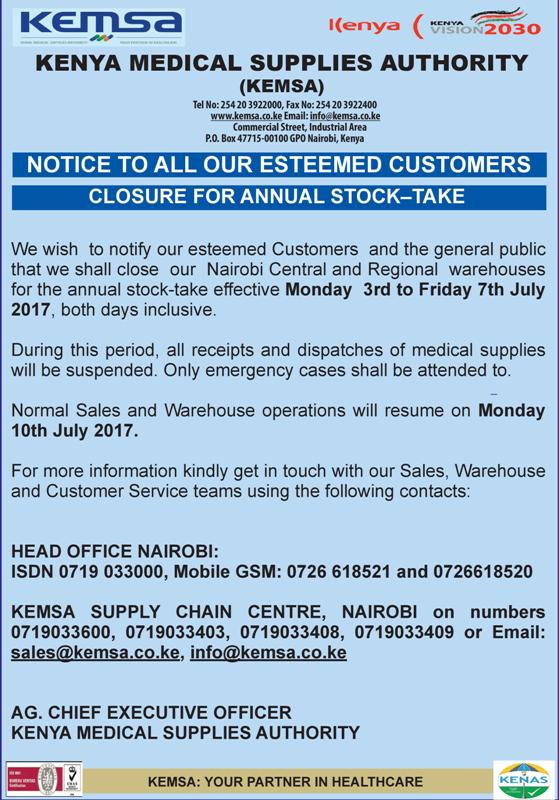 We wish to notify our esteemed Customers and the general public that we shall close our Nairobi Central and Regional warehouses for the annual stock-take effective Monday 3rd to Friday 7th July 2017, both days inclusive.
During this period, all receipts and dispatches of medical supplies will be suspended. Only emergency cases shall be attended to.
Normal Sales and Warehouse operations will resume on Monday 10th July 2017.