Double win for KEMSA at Europe Business Assembly Award Ceremony in France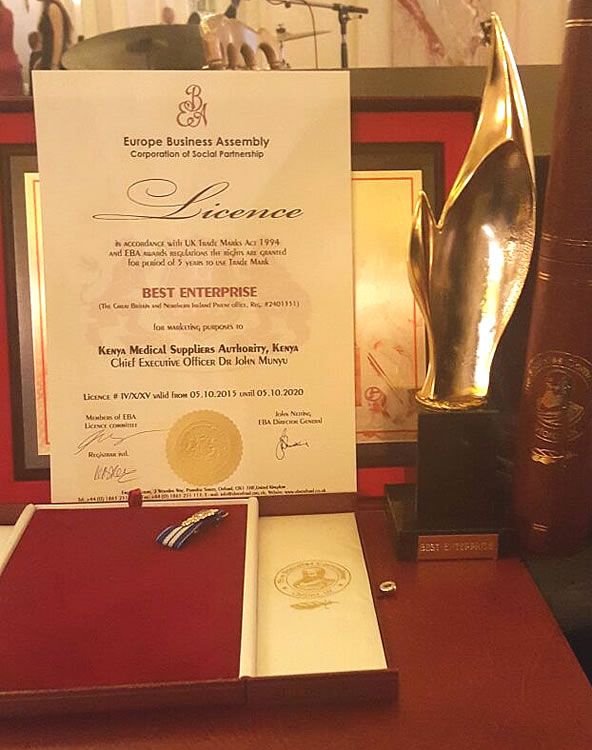 Kenya Medical Supplies Authority (KEMSA) and its CEO, Dr. John Munyu won the Europe Business Assembly Prestigious International Awards for Best Enterprise and Best Manager of the Year Award in Nice, France.
Mr. Charles Juma, Director Procurement, KEMSA (left),Dr John Munyu, CEO, KEMSA (Center) and Ms Elizabeth Muli, Assistant ICT Manager, KEMSA (Right) and representatives of the Europe Business Assembly (EBA) display the award certificate during the event in Nice, France
The International Prizes 'Best Enterprises' and 'Best Manager of the Year' Award are produced in the shape of a hand symbolizing hard work. The head of the nominated organization is presented with 'Best Manager of the Year' Award. The complete set of the prize consists of statue, medal, certificate and diploma.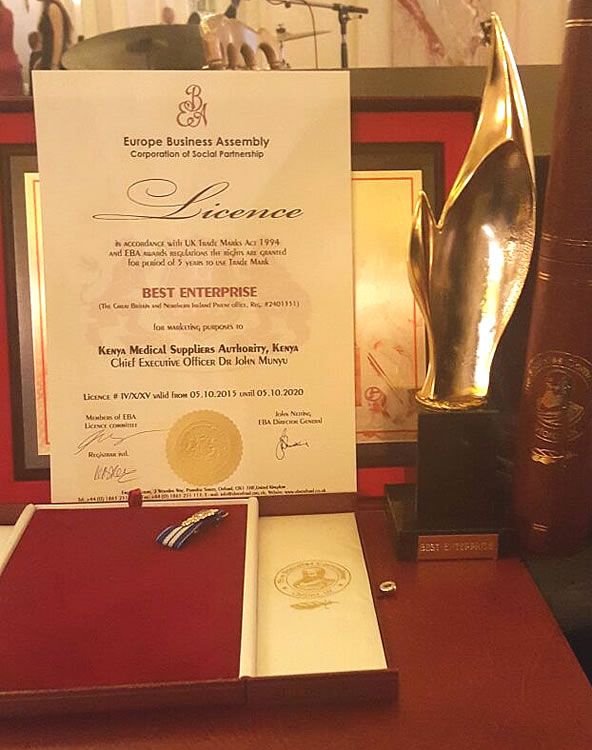 The Europe Business Assembly 'Best Enterprise' Award is given to institutions based on their performance in the activity field (industry, healthcare, services, and education). The award criteria depends on; Strong position at the national market, company status on international ratings, modern management technologies, high staff qualification, business reputation and successful marketing strategy.