Kemsa Board of Directors Announces Appointment of New CEO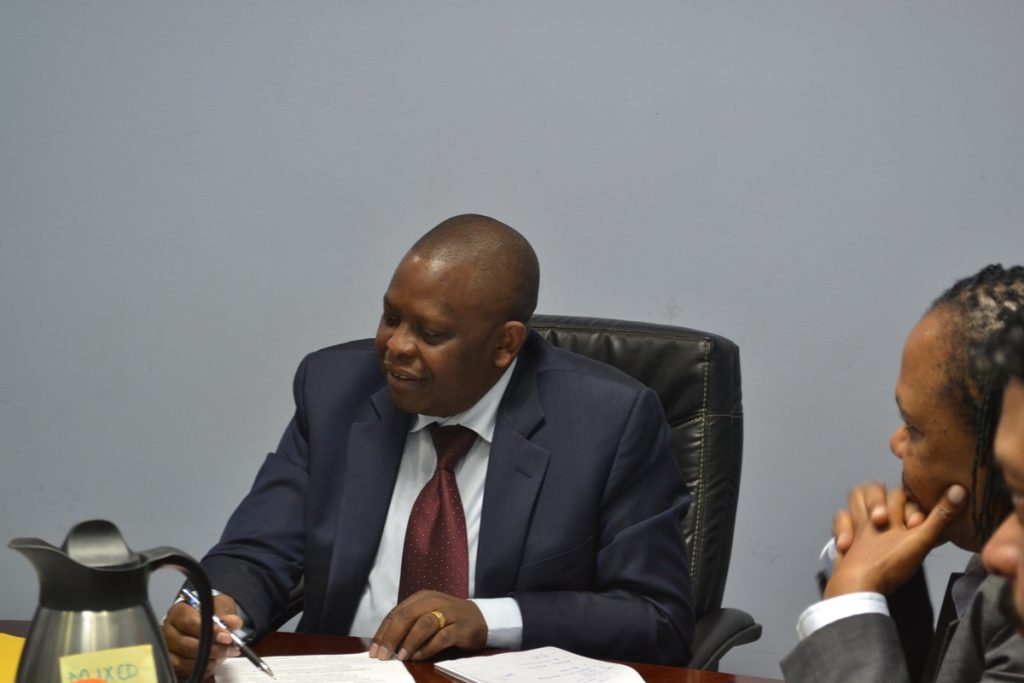 KEMSA Board of Directors has appointed Dr. Jonah Manjari Mwangi as the new Chief Executive Officer with effect from 1st July 2018. He will succeed Mr. Fredrick Wanyonyi who was serving in an acting capacity from December 2017.
The KEMSA Board Session Chairman Mr. Andrew Onyach said Dr. Manjari is an experienced advisor in the health industry and is uniquely suited to lead KEMSA in its next phase of transformation and spur exponential growth.
"We have selected a strong leader at a time when KEMSA is expected to effectively support the Ministry of Health in implementing Universal Health Care coverage by providing quality medical supplies," noted Mr. Onyach.
Speaking at KEMSA headquarters at Commercial Street, Mr Onyach welcomed the new CEO and urged the management and staff to accord him maximum corporation and support to enable him discharge his duties as required.
Dr Manjari expressed his gratitude for the appointment and reaffirmed his commitment and focus on pulling all teams in one direction to seamlessly fulfil  KEMSA's overall mandate of procuring, warehousing and distribution of medical commodities to public health facilities.
"KEMSA is a premier organization with a big mandate and we must ensure that we do our best to fulfil it," he said.
Prior to his appointment Dr. Manjari was the Nakuru County Government CEC Member heading the Department of Health Services whose main responsibility was to ensure that people of Nakuru have access to quality and affordable healthcare services.
Before joining Nakuru County, Dr. Manjari left a legacy in Kiambu County where he also served as health executive for exceptionally transforming the health sector where he streamlined health service delivery and spearheaded the upgrading of Kiambu and Gatundu Level Four hospitals  respectively to Level Five status.
During his tenure, he oversaw the construction of new health facilities and ensured all maternity wings in all health centres across Kiambu County were fully functional.
Dr. Manjari holds a Bachelor of Medicine and Bachelor of Surgery University of Nairobi (UoN). He also has a Masters in ENT Surgery from UoN and over 20 years work experience.
Dr Manjari is the pioneer medical doctor to ever serve in the role of Chief Executive Officer in KEMSA.