Kemsa Flags Off Drugs Worth Ksh 20 Million In Bomet County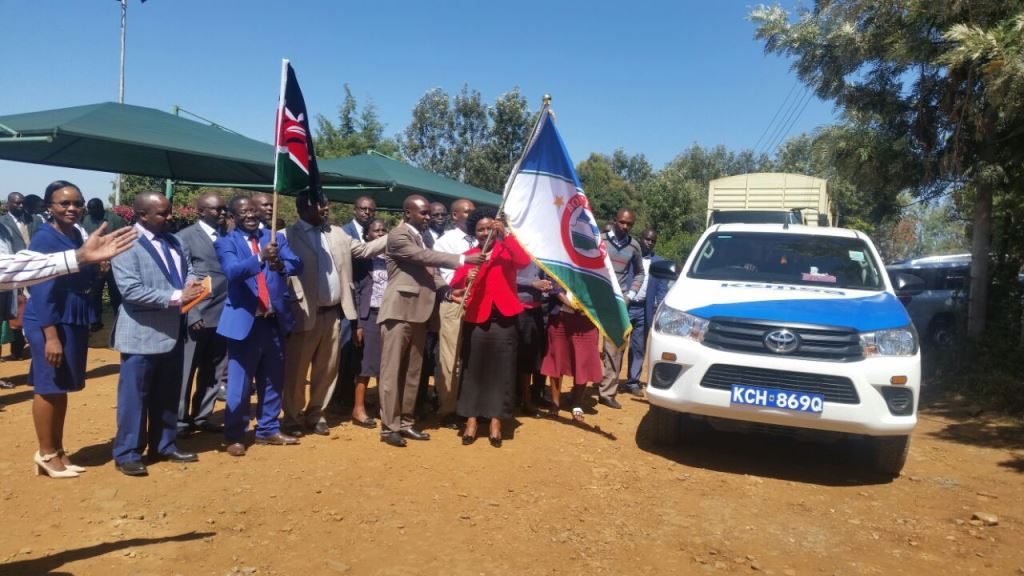 Bomet, October 5th, 2017- Kenya Medical Supplies Authority (KEMSA) and the County Government of Bomet have increased the stock level of assorted drugs worth KSH20 million to enable health facilities within the county to boost health care service delivery.
With this, KEMSA and the County Government of Bomet have increased availability of essential medicine at the health facilities and dispensaries in the county to improve health care and avail medical supplies.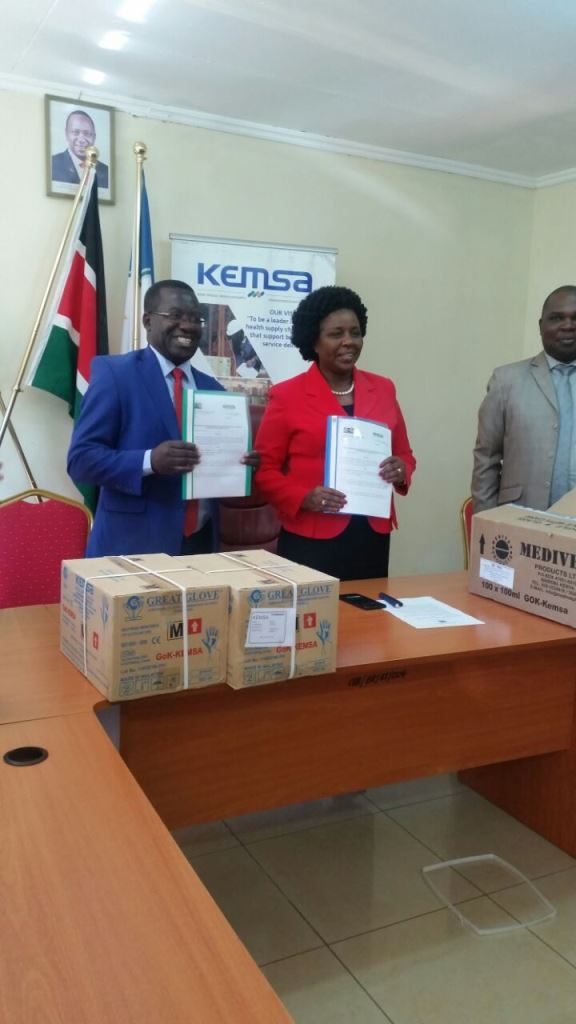 KEMSA Ag. CEO Mr. Philip Omondi commended Bomet County for putting healthcare on top of its agenda and identifying KEMSA as the first point of call in terms of ordering medical commodities.
KEMSA Ag. CEO and the Governor of Bomet signed an MOU to enhance the partnership in supplying medical commodities in the County.
 "The County Government of Bomet and KEMSA have collaborated to execute a memorandum that will see KEMSA distribute medical commodities to the door step of over 133 public health facilities in the County," said Mr. Omondi.
Mr. Omondi said that KEMSA will continue to enter into strategic partnerships with all the county governments to deliver quality and affordable health services to the citizens.
"So far we have partnered with various Counties to integrate sustainable healthcare development into one national supply chain system," he noted.
KEMSA is currently piloting a new technology 'Commodity Dispensing System' that will enable counties to manage their pharmacies inventory by being able to track stock levels and movement and make real time reports to the county governments for reorder.
"The system will bridge the gap of data entry done at the facilities, since it will be linked to the KEMSA Logistics Management Information System (LMIS) and therefore the consumption reports will be generated and relayed directly to the KEMSA LMIS on real time basis," he stated.
Devolution of healthcare services in Kenya is a journey toward a "more perfect" System and it is only through effective collaboration that we shall be able to see true success.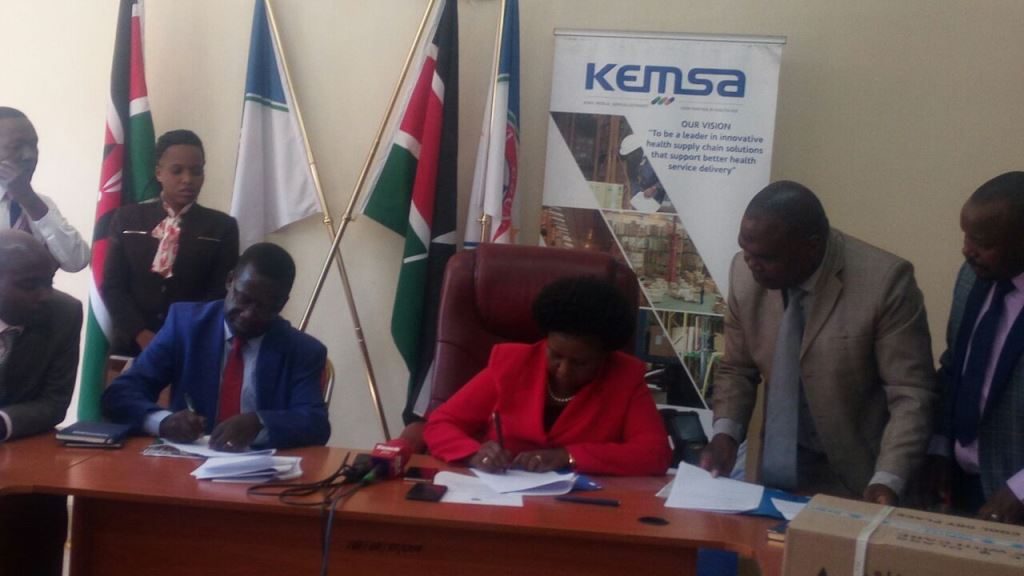 "Its success hinges to a great extent on the presence of an enabling environment, an environment that is marked by the will and commitment of all health stakeholders, said Mr. Omondi.
We urge the County Governments to fulfill their commitment in order to ensure uninterrupted supply of medical commodities.