Kiambu County Pledges Continous Support to KEMSA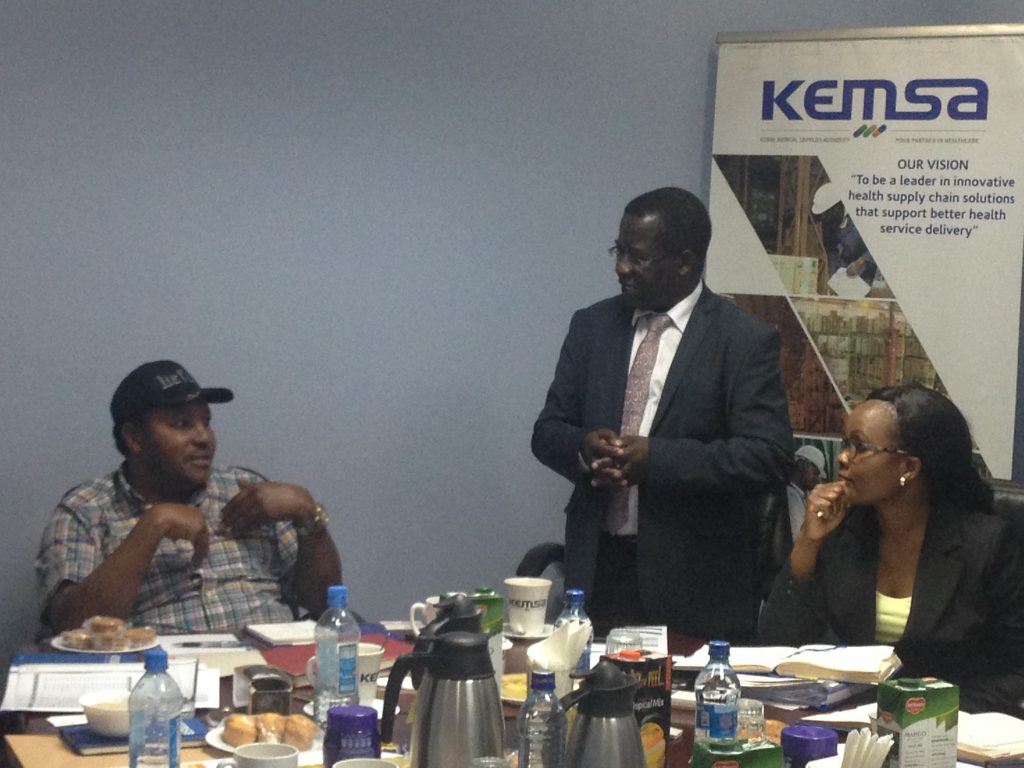 A delegation from Kiambu County government led by the Governor Ferdinand Waititu paid a courtesy call to KEMSA Ag. CEO Mr. Philip Omondi on 6th September 2017 at the head office along Commercial Street, Nairobi.
Governor Waititu expressed satisfaction by what KEMSA is doing in terms of service delivery to improve healthcare service delivery in the country.
"Everybody says KEMSA is the best and offers quality and affordable supplies to the Counties, which is commendable," he noted.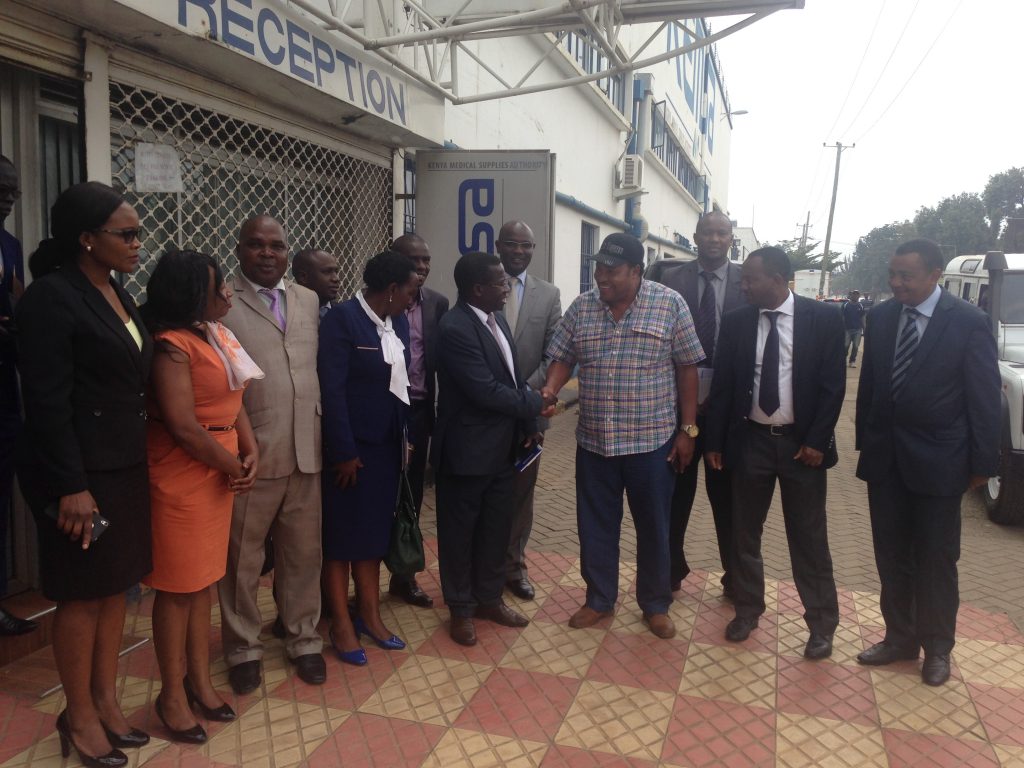 Governor Waititu stressed that medical commodities are key to each facility and announced that he will clear the outstanding debt owed to KEMSA in order to sustain consistent supply of medical commodities in Kiambu County and at the same time not cripple operations within KEMSA.
"We are here to start direct engagement with you and therefore before our next supply we will clear all the outstanding debt owed to KEMSA in order to be consistent with our supplies," he noted.
He promised to have strict mechanisms in place so as to streamline supplies within the County to avoid cases of fraud and instructed Health Officer to make KEMSA first call of contact when making requisition.
While receiving the Governor, KEMSA Ag. CEO Mr. Philip Omondi congratulated Hon. Waititu for putting healthcare top of his agenda and appreciated the fact that he sees things differently.
"Every County is Unique and should therefore be treated differently, we will work towards your requirement," he assured the Governor.
Mr. Omondi commended the Governor for tightening accountability within the County for the benefit of the common mwananchi and advised him to strengthen Internal Audit within the County.
He promised to roll out Commodity Dispensing System (CDS) to Kiambu County after Kajiado to manage hospital pharmacies inventory and real time reporting requirements at the county Level.
Mr. Omondi thanked the Governor for the support and assured him of KEMSA's commitment to uninterrupted service delivery.