Ministry affirms commitment to quality, affordable health care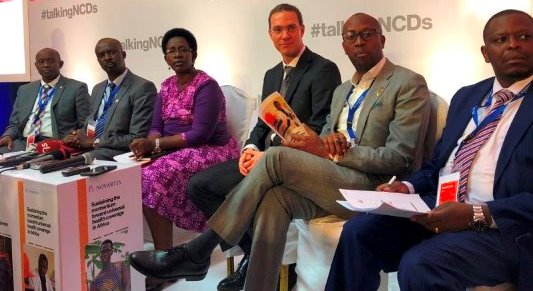 The Ministry of Health has reaffirmed its commitment to ensuring that every citizen has access to quality and affordable health care in the Country.
Speaking on behalf of Kenya's ministry of health during Novartis social business stakeholders meeting in Uganda, Kenya Medical Supplies Authority (KEMSA) CEO, Dr. Jonah Manjari urged Kenyans to make President Uhuru Kenyatta's dream of achieving Universal Health care in the country a reality by registering themselves with the National Hospital Insurance Fund (NHIF).
He noted that so far a large number of citizens are not yet registered due to lack of information.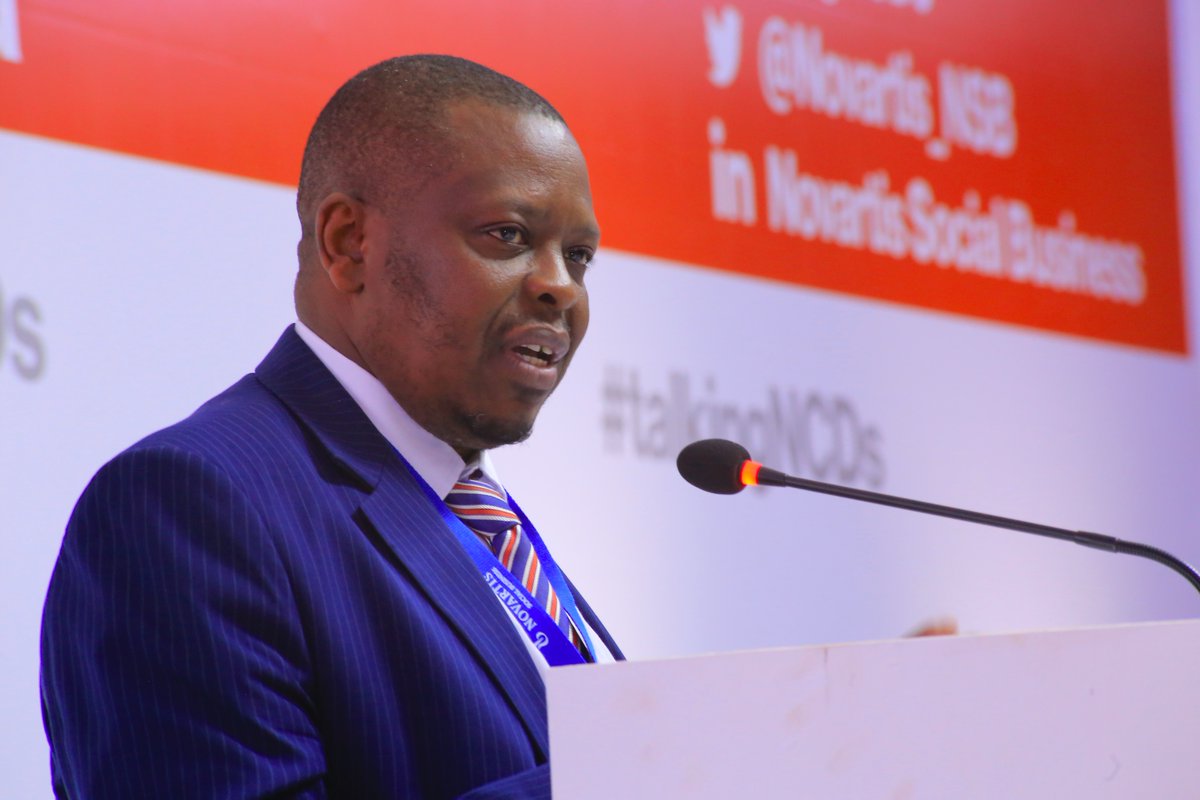 Dr Manjari acknowledged the milestones the Ministry of Health has made so far since the launch of Universal Health Coverage in the Country in December noting that KEMSA has supplied enough medicine and other diagnostic equipment to various hospitals on time.
Dr Manjari noted that for the nation to accesses affordable medicine, Kenya Medical Supplies Authority has resolved to partner with manufactures like Novartis in the purchase of medicine directly in the Country.
This he said will help reduce the selling margin from distributors cross the Country.
During Novartis social business stakeholders meeting in Uganda the partners said the rise of chronic illness is responsible for reducing productivity, curtailing economic growth and reinforcing poverty.
It is at this platform that Herald Nusser, head of Novartis social business said every individual has a role to make in the realization of the universal Health coverage.
He said as a leading global medicines company, they use innovative science and digital technologies to create transformative treatments in areas of great medical need to improve and extend people's lives. Universal Health Coverage is one of the Big Four Agenda of President of Kenya to transform Kenya by 2022.
UHC will ensure all Kenyans have access to preventive, promotive, curative, rehabilitative and palliative health services at minimum financial burden.
Machakos, Kisumu, Nyeri and Isiolo counties have already been identified by the Ministry of Health in the pilot phase launched by President Uhuru Kenyatta in December last year.
The same will be rolled out in the entire Country by the end of this year.