Nyandarua Governor Salutes KEMSA for Timely Delivery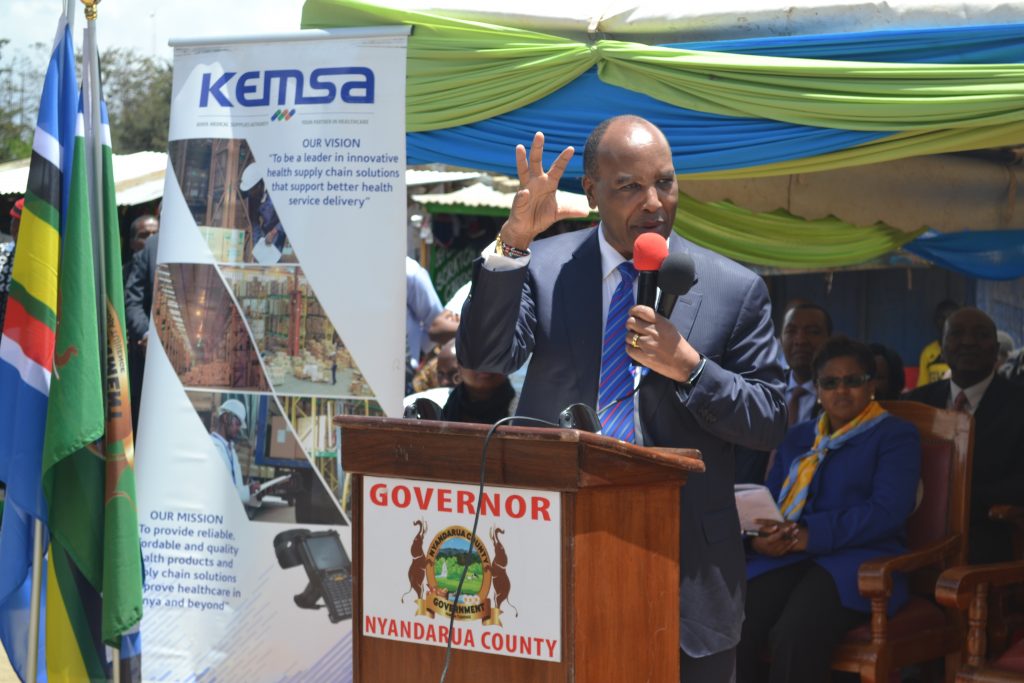 The Governor of Nyandarua County Mr Francis Kimemia has urged KEMSA to sustain its efforts of delivering medical supplies on time.
Speaking in Nyandarua while receiving Sh30 million worth of assorted medical commodities supplied by KEMSA, he lauded the Authority for providing the residents with quality medicines to ensure they regain their health.
"The National Government through the county leadership wants to ensure that citizens in mashinani receive quality health care so that they can become productive. It is why the President is laying a lot of emphasis on universal health coverage," said Kimemia.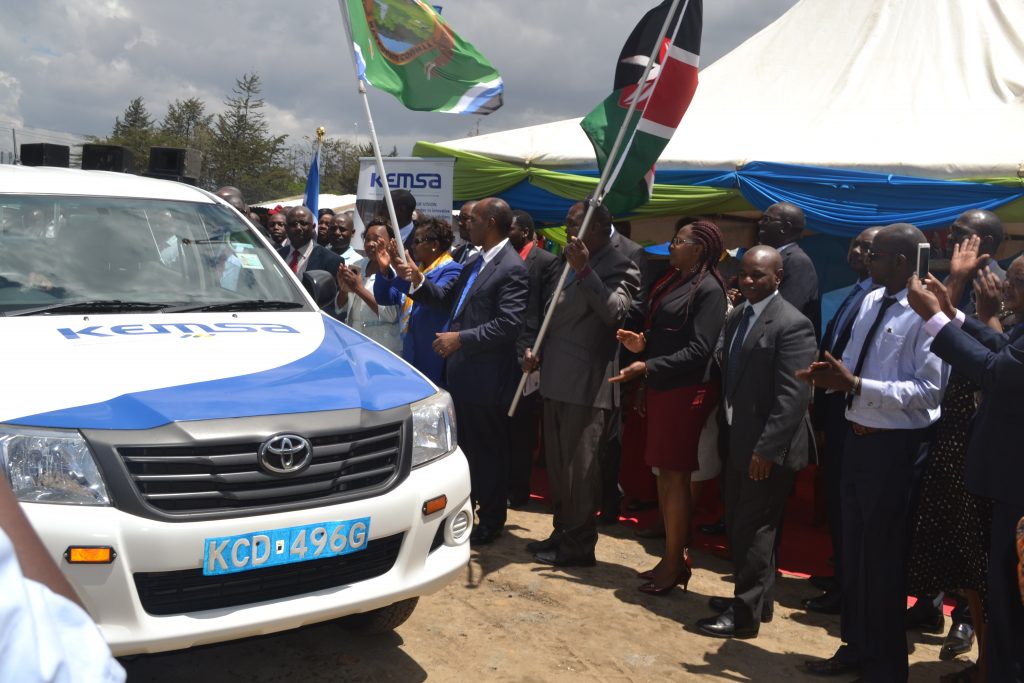 Kimemia said the speed at which KEMSA had delivered the commodities following the placement of their order was proof that the Authority would be able to achieve Nyandarua's county health targets.
"As a county, we are determined to ensure that the citizens of this county are able to access quality and affordable healthcare," assured Kimemia.
Kimemia said the County was mobilizing resources to establish adequate facilities so that the people are able to receive treatment easily.
"For every five kilometers we want to establish a health facility equip it and supply it with medicine so that people don't have to walk many kilometers in search of care," he said.
The Governor said they had apportioned about Sh1.5 billion of their county resources to improving health care facilities in the county.
Further, he pointed out that the county were working with an ICT team to develop ways of tracking medical supplies once KEMSA delivers them to the facilities.
He continued, "We want to make sure that once KEMSA delivers to the facilities, we maintain integrity in the use of the supplies so that the medicines are put to good use."
KEMSA Chief Executive Officer Fred Wanyonyi commended Nyandarua County for allocating resources to ensure that the residents' medical needs are addressed.
"The Flagg off today is an indication of the seriousness of leadership to transform healthcare," said Mr Wanyonyi.
Wanyonyi confirmed that KEMSA will distribute the commodities to the over 78 health facilities in the county.