Talking Notes For KEMSA Ag Chief Executive Officer Philip Omondi during the Signing of Mou With Vihiga County on 22nd September 2017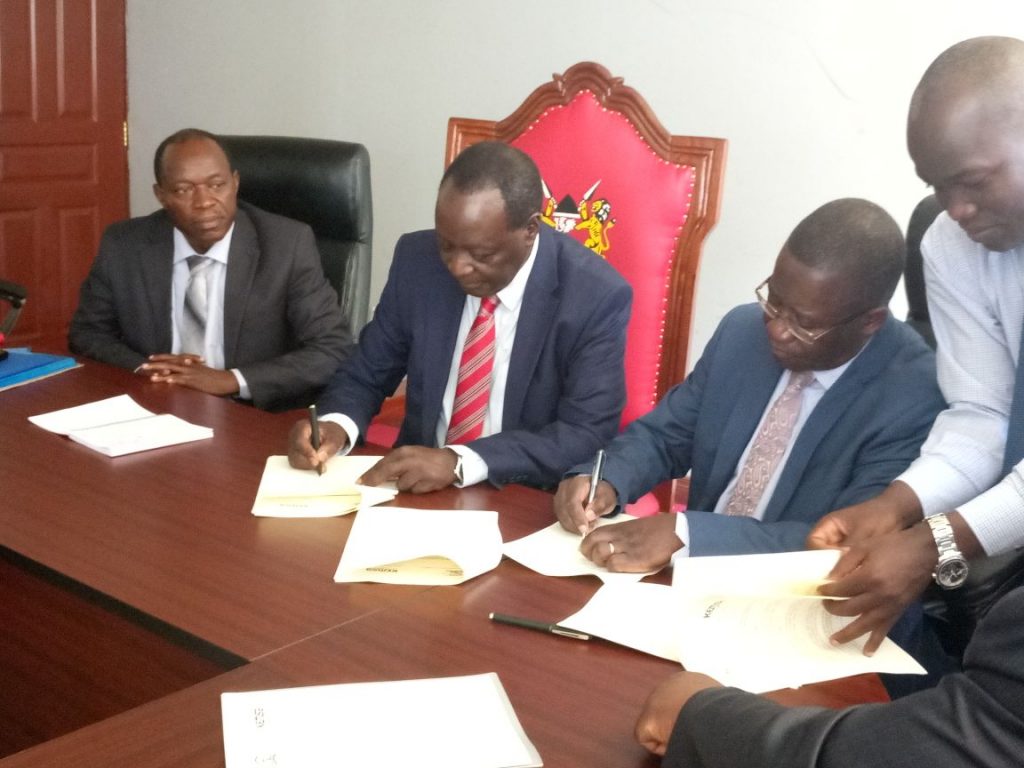 E. Dr Wilber Ottichilo Governor Vihiga County
Deputy Governor Dr Patrick Lumumba Saisa,
Chief of Staff Mr Noah Okaya,
Distinguished Guests,
Ladies and Gentlemen,
It is my great privilege this morning to mark the strengthening of partnership between KEMSA and Vihiga County.
On behalf of KEMSA, I would like to thank Vihiga County for identifying KEMSA as an ideal partner in developing and enhancing cooperation in the supply of medical commodities.
We share common goals and objectives and the MOU being signed today will strengthen the ties and help provide equitable, reliable, affordable, and quality health care products to the citizens of Vihiga County.
Through this strategic partnership, KEMSA will be able to guarantee an uninterrupted supply of essential medicines and other medical supplies to the doorstep of all the 43 public health facilities which comprises 3 hospitals, 18 health centers and 22 dispensaries.
Ladies and Gentlemen,
KEMSA has and will remain committed to procure quality and affordable medical commodities and distribute to the doorsteps of every mapped health facility on time as and when it is required.
I am delighted to note that KEMSA is currently piloting a new technology 'Commodity Dispensing System' that will enable counties to manage their pharmacies inventory by being able to track stock levels and movement and make real time reports to the county governments for reorder.
Once completed, the innovation will be rolled out for free to all counties countrywide as part our Corporate Social Responsibility. The system runs on established Local Area Network and Wide Area Networks. It respectively supports real time reports on the use of health commodities at the facilities and also advises the County Health Management Team on rationale drug usage.
The system will bridge the gap of data entry done at the facilities, since it will be linked to the KEMSA Logistics Management Information System (LMIS) and therefore the consumption reports will be generated and relayed directly to the KEMSA LMIS on real time basis.
This will help reduce the Order Turn Around Time from the 5-10 days spent by facilities preparing the reports to send to KEMSA to zero. Consequently, KEMSA will capitalize on delivering commodities within a shorter period than before.
Finally Ladies and Gentlemen,
The Bill of Rights provides that every person has the right to the highest attainable standards of health. There is no doubt that the MOU we are signing today will go a long way to ensure significant improvement to the about 600,000 residents of Vihiga County.